While audiences eagerly celebrate his return, Brendan Fraser looks back on his heartwarming reunion with Leonardo DiCaprio on Killers of the Flower Moon. The upcoming Martin Scorsese film is based on the non-fictional novel of the same name revolving around the FBI and Texas Ranger's investigation into a series of murders of the Osage tribe in northeastern Oklahoma in the 1920s. Alongside DiCaprio, reuniting with Scorses for their tenth collaboration, the ensemble cast for Killers of the Flower Moon includes Robert De Niro, Jesse Plemons, Lily Gladstone, Tantoo Cardinal, John Lithgow, and Cara Jade Myers.
In a recent interview with GQ, Brendan Fraser looked back on his storied career, as well as looked ahead to what's coming next. While discussing his upcoming film, Killers of the Flower Moon, The Whale actor discussed his heartwarming reunion with Leonardo DiCaprio on the Martin Scorsese film after the two briefly met early in their careers. See what Fraser shared below:
When he was, I think probably all of, I don't know, 17, 16 maybe, he did Gilbert Grape. I saw it on the Paramount lot. I think I had just been in School Ties or something then, and I was, like, flummoxed, but I just wanted to tell him, Hear, hear. That was incredible. He repeated that to me. He remembered me. He said: You were the only guy who didn't treat me like a little kid. He volunteered that to me. That was meaningful.
Related: The Whale Is Just The Beginning Of Brendan Fraser's Comeback
Why Fraser Is A Favorite With Celebrities & Fans
While a brief moment in a career full of major ones, DiCaprio remembering his interaction with Fraser and the glowing review he received from the School Ties actor ahead of his first Oscar and Golden Globe nominations goes to show how beloved Fraser is in the industry. Having already received positive attention for his work in the film, the festival premieres of The Whale, which saw the actor emotionally respond to standing ovations, led to a number of celebrities coming out in celebration of Fraser's return to prominence, including The Mummy Returns' Dwayne Johnson, who called for his former co-star to win an Oscar for his performance, Texas Rising's Jeffrey Dean Morgan, and Batgirl co-director Adil El Arbi. Fraser has also been seen reuniting with a number of his former co-stars at said premieres, including The Mummy: Tomb of the Dragon Emperor's Michelle Yeoh, with a heartwarming photo of the two emerging, and Bedazzled's Elizabeth Hurley, who also recently expressed her interest in producing a sequel with Fraser back.
Though one's works can generally be credited with their reputation in Hollywood, it seems relatively clear that the adoration for Fraser stems more from his personality than anything else. Between the various videos of his reaction to fan appreciation at conventions to recent comments from his costars, he clearly brings a genuine love of the filmmaking world, and a general desire to bring up everyone around him, to his various sets. Fraser's also shown a devotion to the ideals he's put forward, having recently reaffirmed he won't attend the Golden Globes should he be nominated for his performance in The Whale, citing his history with the Hollywood Foreign Press Association, in which their former president sexually assaulted him at a luncheon, and subsequently cut ties with them.
How Killers of the Flower Moon Continues Fraser's Comeback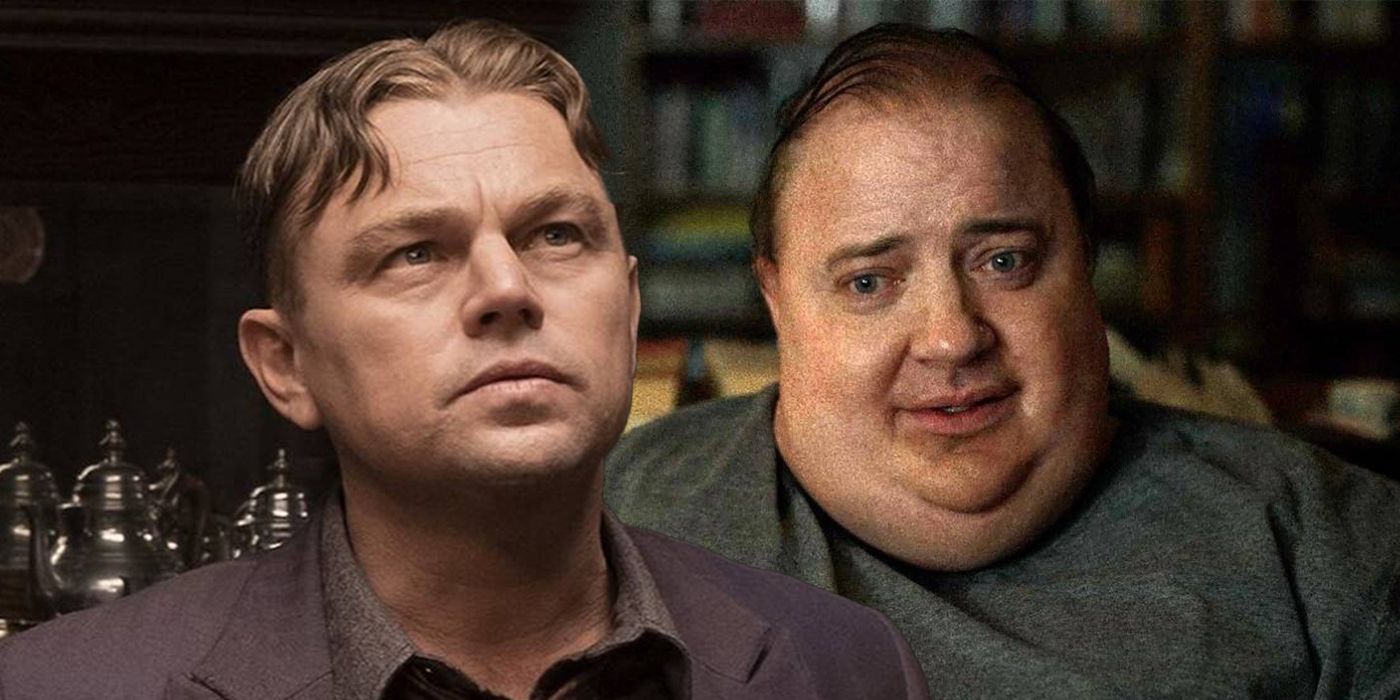 While The Whale has put the actor back on the map on top of his recent work in HBO Max's Doom Patrol, Scorsese's Killers of the Flower Moon marks another major chapter in Fraser's recent comeback, especially considering the shelving of the Batgirl movie. By teaming him with another acclaimed filmmaker after Darren Aronofsky and No Sudden Move's Steven Soderbergh, fans of the actor are hopeful to see his star power expand in the same vein as the '90s and early 2000s, or even expand his awards run, given Scorsese has seen even supporting performers in his films get major nominations, including The Departed's Mark Wahlberg. Only time will tell how the film will continue Fraser's comeback when Killers of the Flower Moon makes its Cannes Film Festival premiere in May 2023.
Next: A Brendan Fraser/Dwayne Johnson Mummy Reunion Could Redeem Scorpion KingSource: GQ