Sci-fi authors have seriously damaged people's expectations of future technologies, according to Omri Palmon, co-founder of data storage startup WekaIO Inc. Palmon participated in a panel discussion on artificial intelligence, held on Monday as part of Calcalist and Israel's Bank Leumi's Mind the Tech conference in Tel Aviv. The panel was hosted by Calcalist reporter Hagar Ravet and also participated by Gal Chechik, who heads Nvidia Corp.'s research center in Tel Aviv.
One of the questions up for discussion was how AI technology today differs from earlier pop culture representations. Time travel, telepathy, and traveling to faraway galaxies—all these will never happen, Palmon said. "On the other hand, I cannot recall a single book or movie prophesying Google or the Internet," he said.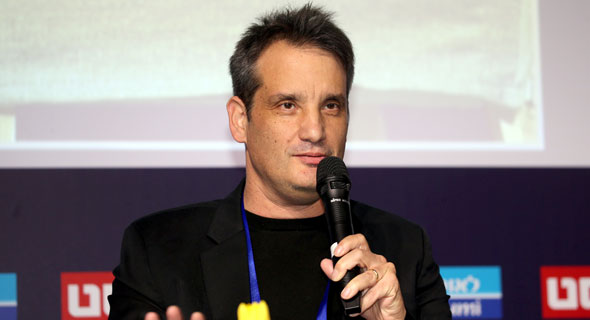 Omri Palmon. Photo: Yariv Katz
AI technology has a lot of potential applications that would be very interesting to have in real life, but are not going to be featured in a movie, Chechik said. "You cannot compete with Hollywood, but some of the AI applications today, especially in communications and in decision-making, could not have been imagined in the past," he said.

Talking about the strides made in recent years in AI, Palmon commented that many of the changes were not the result of better AI technology, but rather through better infrastructure. "Better data storage abilities have made AI accessible to every startup," he said.

"Most people do not realize that there are more people today who write code, algorithms, and do research than there are people developing hardware," Chechik said. Today, he said, every startup does AI.